03 Oct

The Star Wars Saga has hooked American and its fans around the globe for a long time and so do its characters. The magical and out-of-the-box costumes never fail to catch the attention of Star Wars Sequel fans. The 2018 release that is "Solo: A Star Wars Story" of this Sci-Fi saga comes with one of the best plot and get-ups. Hence the protagonist Han Solo played by Alden Ehrenreich has successfully impressed the audience with his acting and the unique costume design that enhances his appearance in the movie. This blog from https://americasuits.com will provide the complete DIY guide on how to get the perfect look of Han Solo.
Young Han Solo Wig (Product page)
Let's start with a perfect Han Solo hairdo. Han Solo head is full of hairs so if you lack that much hair a Han Solo wig will do the job. Moreover, it's imported and 100% fiber so one can secure it to be the part of other costumes also.
Han Solo's Gillies Shirt (Product Page)
A cream colored Ghillie shirt will be a picture-perfect part to get the new Han Solo to look. Additionally, the material of the shirt is flawless and comfortable at the same time.
Solo: A Star Wars Story, Han Solo Blue Cotton Shirt (Product page)
If you are looking to get more out of your Han Solo costume adaptation then this green cotton shirt will work fine.
Han Solo Boot Cover Pants (Product Page)
To get the true Han Solo to look, a lower like above will be just perfect. Han Solo boot cover pant will play the best part in your all over Han Solo costume.
Han Solo Jacket (Product)
To complete the look this Han Solo jacket will rock your disguise as Han Solo. This leather jacket is of exclusive quality and design to dress up yourself as the most fascinating Star Wars character.
If you want to give an extra boost to your Han Solo costume then some of the props below can give the look you want.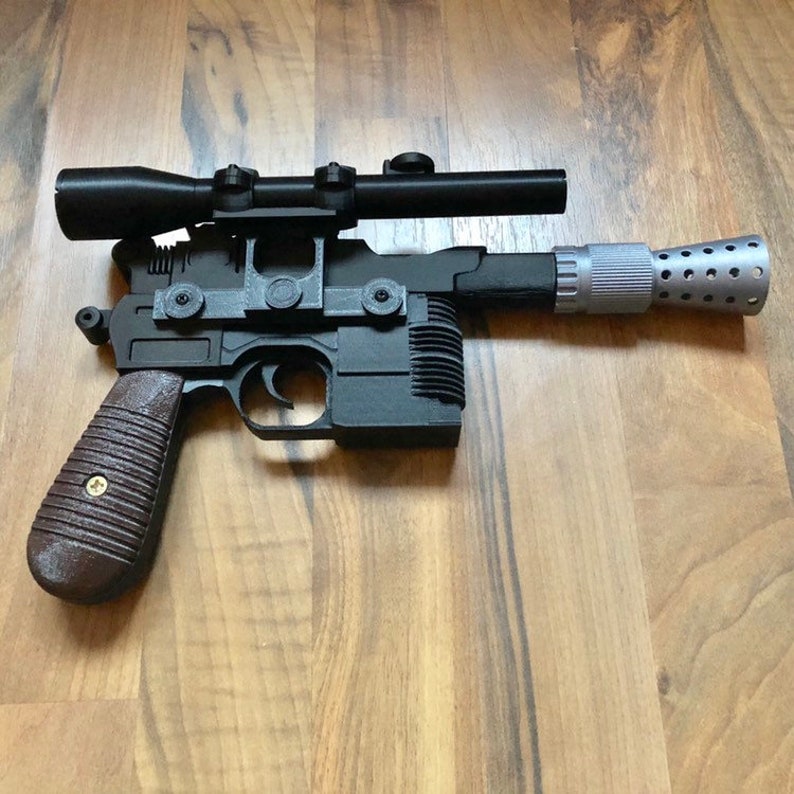 DL-44 Han Solo Blaster (Product Page)
Want to feel like you are literally on a Star War and as a hero wants to save a day, then this Han Solo DL- Blaster can help you to do so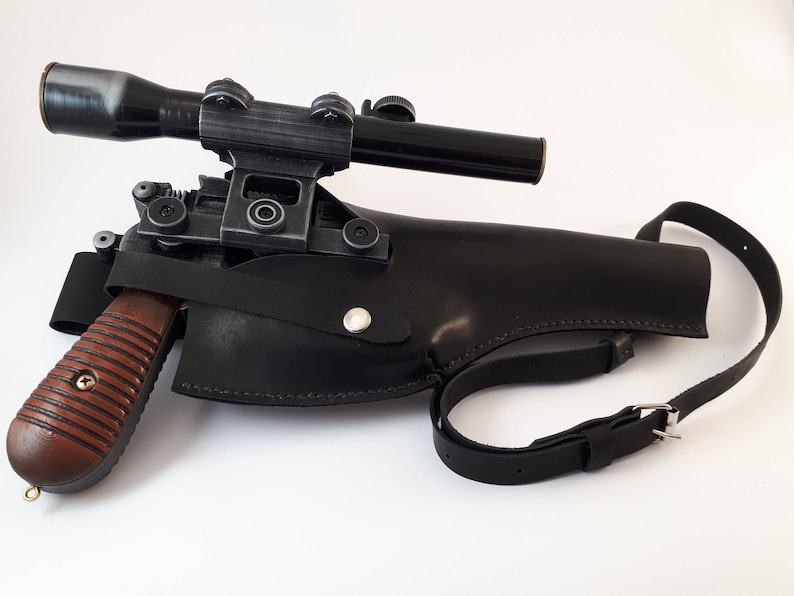 Black real leather holster for Blaster DL-44 - Han Solo blaster (Product Page)
For the quiet days when there is peace, you can secure your Han Solo DL-44 Han Solo Blaster in this pure handmade black leather holster.
Han Solo Belt with Buckle Holster (Product Page)
One of the unique features of the Han Solo appearance is the Han Solo Belt with Holster. Get the enchanted Han Solo to look by this belt. It is adjustable and handmade with PU material.
Han Solo: Alden's Boots (Product Page)
The new Han Solo aka Alden's Star Wars look cannot be an ample appearance without these boots. The man on mission Han Solo needs to be quick in decision and use of power. Hence, these boots will give perfect comfort and flattering look that you need.